Spring break, long mild weekends and early summer vacations are only a breath away. That might be hard to believe if you are knee-deep in the latest snow storm, but it's true. Vacation time in the sun is on its way, and now is the time to get planning. Sure, you could go to the same places you did last year – those places are great! But if you are looking beyond the usual, this list of anything-but-typical spring break alternatives in California is for you.
Avila Beach
It's charming, and approximately three hours from LA (depending on traffic, of course). It's also a place you've probably heard very little about, if anything at all. This coastal town has it all – easy access to the sand, a relatively calm ocean and hotels with fantastic views that are within walking distance to it all. It's small – no doubt about it – but it still offers numerous options for outdoor fun, meals, and wine tastings (including one with a patio that allows you to sip and ocean-gaze all at once), and because it is less known, the prices are not as steep as they are in the usual coastal hot spots. Plus, it's a thoroughly walkable town. You may park your car, and not get it in again until you are ready to start the drive home. However, if you do find yourself suddenly yearning for even more options, Morro Bay is only about 20 miles north. Want to learn more about where to stay, eat and play? I've got you covered here.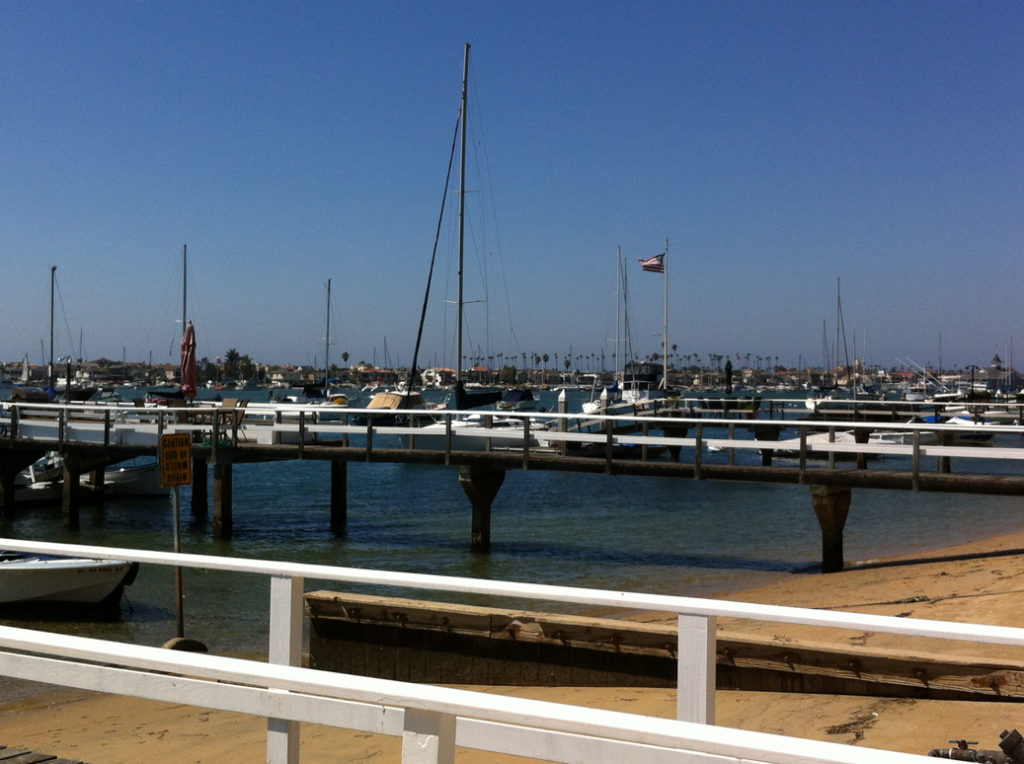 Balboa Island/Newport Beach
I know what you are thinking – Newport equals expensive. While it does have some incredible luxury options, it also has some budget ones that are worth checking into. They may not be directly on the water, but budget hotels are within a block of pristine sand, and make for a great base of operations for exploration – and Balboa Island is definitely a place you should explore. Restaurants that speak to every taste and dietary restriction dot the island, along with boutiques and loads of outdoor activities. Sailing, paddle boarding, kayaking, fishing charters and whale watching tours are big hits here, or you can stay on the peninsula and enjoy a day of arcade games and shopping. It's approximately 50 miles south of Los Angeles, making this great for a special night away, and perfect for a long weekend. For tips on Balboa and budget options in Newport, check here and here.
Idyllwild
Looking for a mountain escape instead of your typical beach adventure? Try Idyllwild. It's less crowded than Big Bear, but still has a festive atmosphere. This mountain village, approximately 120 miles from LA, has a wide range of lodgings from very rustic cabins to more luxury accommodations, and most are within walking distance to the main part of town. Daytime temps are already nearing 70, while you can still enjoy crisp, cold nights. Idyllwild is on my list for quiet places for maximum relaxation and, to be honest, food intake. Romantic restaurants, lively diners and coffee spots abound, and for such a small area, there really are a wide variety of types of cuisine on offer. Want some tips on where to stay and what to try? Check out this article.
Benton Hot Springs
Benton Hot Springs really does appeal to the adventurer. It is not a spot to go if you want a lot of party options, and the beach is far away (though there is plenty of sand to be had). This is a ghost town. Last known population numbers were 13 ½, and I wonder about the ½ to this day. At over 300 miles from Los Angeles, this is a place you have to plan for – bring food for grilling in your cooler, and drinks for celebrating or sipping under the fading sun. Stay at the Inn at Benton Hot Springs and soak your cares away in their open air hot spring-fed tubs. The views of the mountains in the early morning and at sunset are particularly delightful. Breakfasts are provided by the Inn, and the desert and mountains are yours to explore during the days (just keep an eye on the gas gage because gas stations can be scarce in certain areas). This is a get-back-to-nature vacation spot, but you may love it so much that you'll start planning your return before you've even packed to go home. Want to learn more about the area? Read my article on Benton Hot Springs here.
Tecopa Hot Springs
Speaking of get-back-to-nature spots, Tecopa Hot Springs is a desert discovery in the eastern corner of Death Valley that has to be experienced to be believed. It is about 250 miles east of Los Angeles (much closer for Las Vegas travelers), and about 35 miles north of Baker. I mention Baker because it is likely to be the last stop before you lose cell reception, so make your calls, grab some food, and gas your car before driving out on 127 and the Old Spanish Trail Highway. The small hotels in Tecopa offer private mineral hot tubs – Tecopa Hot Springs Resort even has skylights above their private tubs so that you can see the stars at night (the sky is certainly dark enough for star gazing). You can grab food at the hotels (check their schedules as they were very limited), at the general store and out in Shoshone (about five miles away). Camping is plentiful here, and there is an outdoor, clothing-optional hot spring that is open to all. We met a man who comes out from Vegas twice a week because he swears by the healing properties of the water. Beyond all this, there is sand. Dunes can be spotted from miles away, and the desert colors at sunset leave a permanent impression. Daytime temperatures are already in the mid to high 70s, while the nights remain cold. Only the hearty should venture into this area once the summer arrives, but spring temps are comfortable enough to explore throughout the day, provided you bring enough water.