Several days ago, I posted a photo of my favorite banana chocolate chip bread recipe in progress. Some people reached out for the recipe, so here you go!
Ingredients
2 Cups of Unbleached All-Purpose Flour (I bounce between King Arthur and White Lily)
½ Cup of Sugar
¾ Teaspoon of Baking Soda
½ Teaspoon of Salt (Morton is my go-to)
3 Bananas (there is no such thing as too ripe)
¼ Cup of Plain Yogurt (or you can substitute vanilla yogurt, and skip the added vanilla at the end)
2 Large Eggs
1 ½ Teaspoons of Vanilla Extract (I cut this down a bit because I used double-strength from Penzeys)
6 Tablespoons of Melted Butter (already cooled)
¾ Cup of Semi-Sweet Chocolate Chips or Chocolate Morsels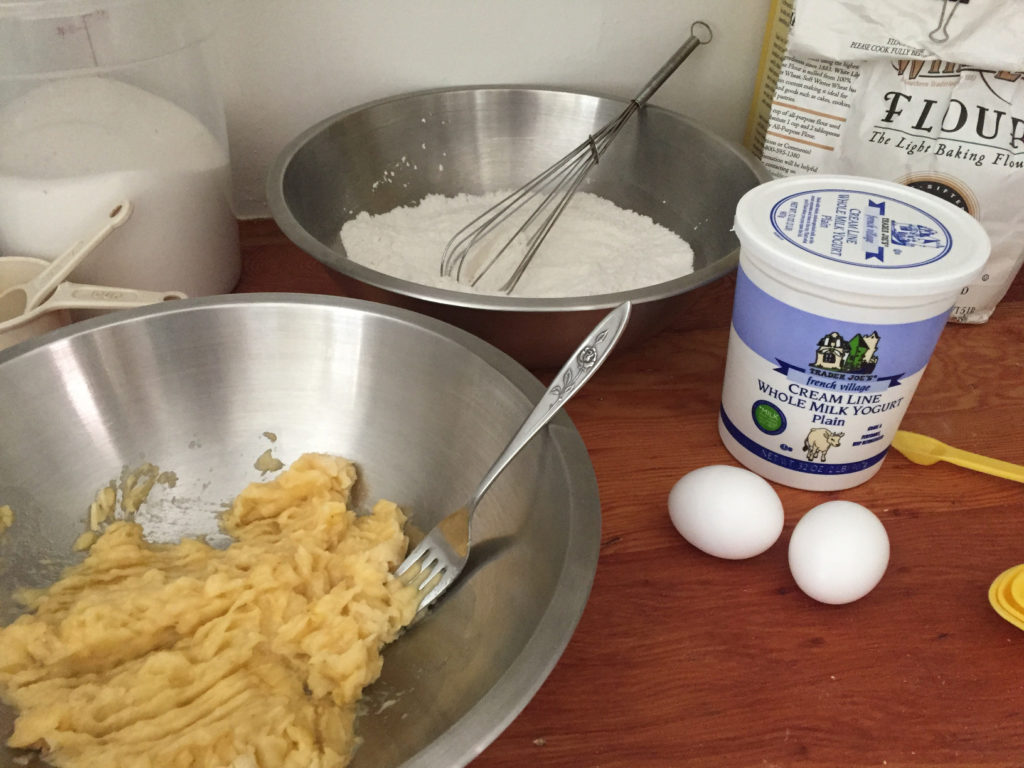 Banana Chocolate Chip Bread Recipe Steps
Step 1 Preheat the oven to 350 degrees.
Step 2 Mash three very large, extremely ripe bananas in a large mixing bowl and set them aside.
Step 3 Whisk together the dry ingredients: all-purpose flour, sugar, salt, and baking soda.
Step 4 Take the bowl with the banana mix and stir in the yogurt, eggs, and vanilla extract.
Step 5 Mix the cooled, melted butter into the banana mixture
Step 6 Use a rubber or silicone spatula to gently mix the wet and dry ingredients together. Don't over mix the ingredients, but they should be blended.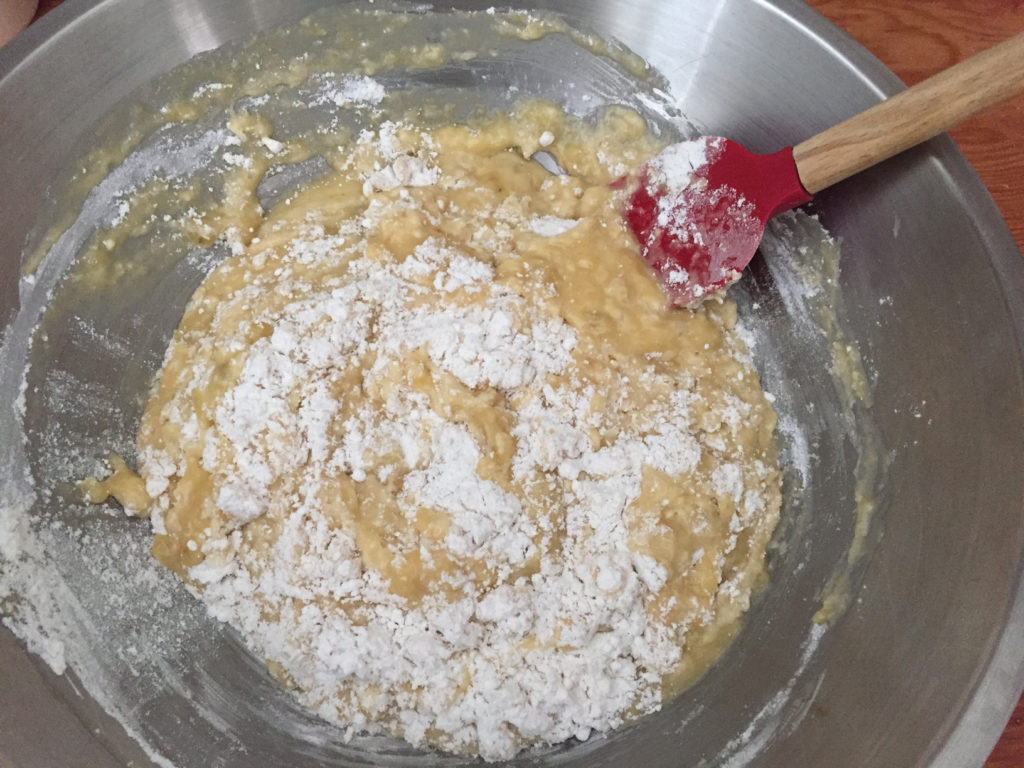 Step 7 Gently stir in the chocolate chips or morsels, making sure that they are spread evenly throughout.
Step 8* Line a standard loaf pan with parchment paper that overhangs, creating a cradle.
Step 9 Spray the parchment paper with non-stick spray.
Step 10 Add the batter onto the parchment-covered loaf pan.
Step 11 Bake the banana chocolate chip bread on the middle oven rack for approximately 52-55 minutes (the yogurt will make the bread extra moist).
Step 12 After testing with a toothpick for a thorough bake, remove the loaf pan and let it rest for about 15 minutes.
Step 13 Use the cradle to remove your banana chocolate chip bread out of the pan and onto a wire rack for cooling.
*I usually skip the parchment paper step. When I do, I spray the pan with non-stick spray or grease it with leftover butter to keep the loaf from sticking or burning. It's really up to you which way you prefer, but parchment paper does make for easier clean-up.
And there you go! This is one of my favorite recipes. I've made it over a dozen times, with small tweaks each time.
Hope you enjoy it!