When we returned from our road trip, I was utterly obsessed with the idea of finding a bundt cake recipe. I had never made a bundt cake before, but for some reason, I was determined. So, I started my quest with a recipe from delish.com.
Bundt Cake Recipe Ingredients
For the Cake:
Cooking Spray for Bundt Cake Pan
1 1/2 Cups of Softened Butter
2 Cups Granulated Cane Sugar
4 Large Eggs
1 Tablespoon Pure Vanilla Extract (Note: I used King Arthur)
3 Cups Unbleached All-Purpose Flour (Note: I used King Arthur)
6 Tablespoon Cornstarch
2 Teaspoon Baking Powder
1 1/2 Teaspoon Kosher Salt
1 Cup Whole Milk
For the Glaze:
2 1/2 Cups Confectioner's (Powdered) Sugar
5 Tablespoon Whole Milk
1/2 Teaspoon Vanilla Extract
1/8 Teaspoon Kosher Salt (Note: I didn't love using kosher salt for the glaze, but your mileage may vary)
Step-by-step directions for the bundt cake recipe can be found at Delish.
My Thoughts on This Bundt Cake Recipe
Let me start by saying that the cake part of the bundt cake was fantastic! It was deliciously flavored, moist, lighter than I expected, and pretty perfect overall. It's definitely a winning recipe to my mind. If I want another vanilla bundt cake recipe, this is the one I will use for the cake itself.
BUT, the glaze just didn't really work. First, the original recipe called for using kosher salt, and I have a terrible time getting kosher salt to blend well unless it is part of the bake. It needs that heat, I think. Here, you are only using a tiny amount of kosher salt, and I still got a grain here and there.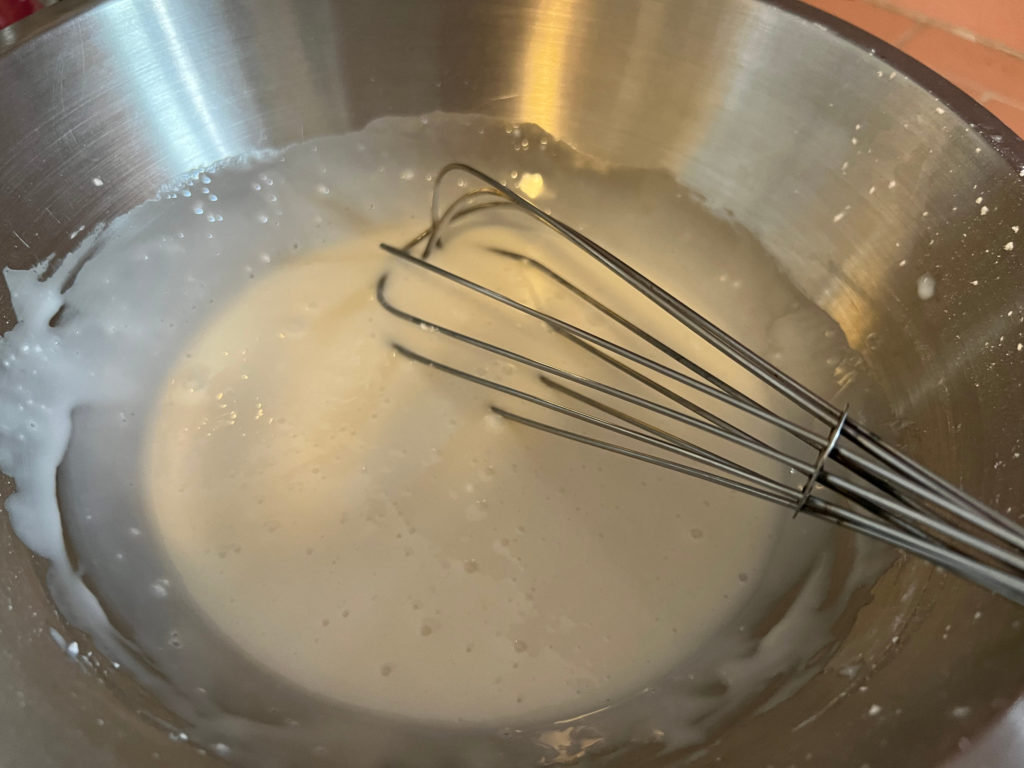 Second, it tasted weirdly artificial and too thin. I'm not sure why. The powdered sugar isn't old. One possible reason is that we only had 2% on hand at the time, and this recipe really did need the fat from the whole milk. Lessons learned there.
Third, I think the next time I do this, I'll keep the bundt cake recipe and search for a different glaze. Maybe go the chocolate route, or create one that uses the acidity of lemons to brighten the glaze.
For other food and wine discoveries and recipes, click here.