[Since this piece was written, Burgee Dave's suffered a devastating fire. The good news is — they are rebuilding and the historic portion of the bar appears to have been saved. If you want to help, information about the fire, their limited current services (that are still loads of fun) and their gofundme page can be found here: http://www.burgeedaves.com ]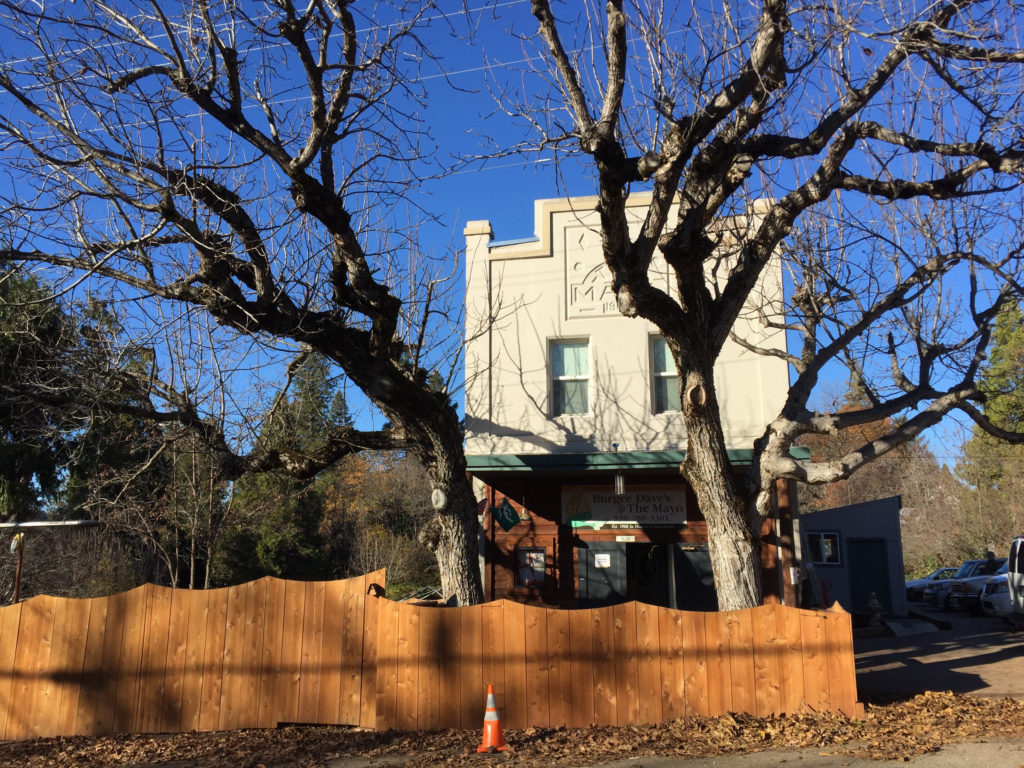 When you think about a town with a population (at last census) of 158 people, do you think to yourself, "I bet they have a great restaurant/bar that is going to be an experience like I've never had before?" I'm not sure I would have before setting off to visit Burgee Dave's at The Mayo in Camptonville, California on the suggestion of Andy's sister, but I've learned my lesson. Always say yes to a potential discovery!
The current building, known as The Mayo, was built in 1908 and operated as a saloon. Business was interrupted for prohibition, and the building itself was used as everything from office space to a barracks before reverting back to its original intention. It's now the perfect historic home for this slightly magical mermaid bar.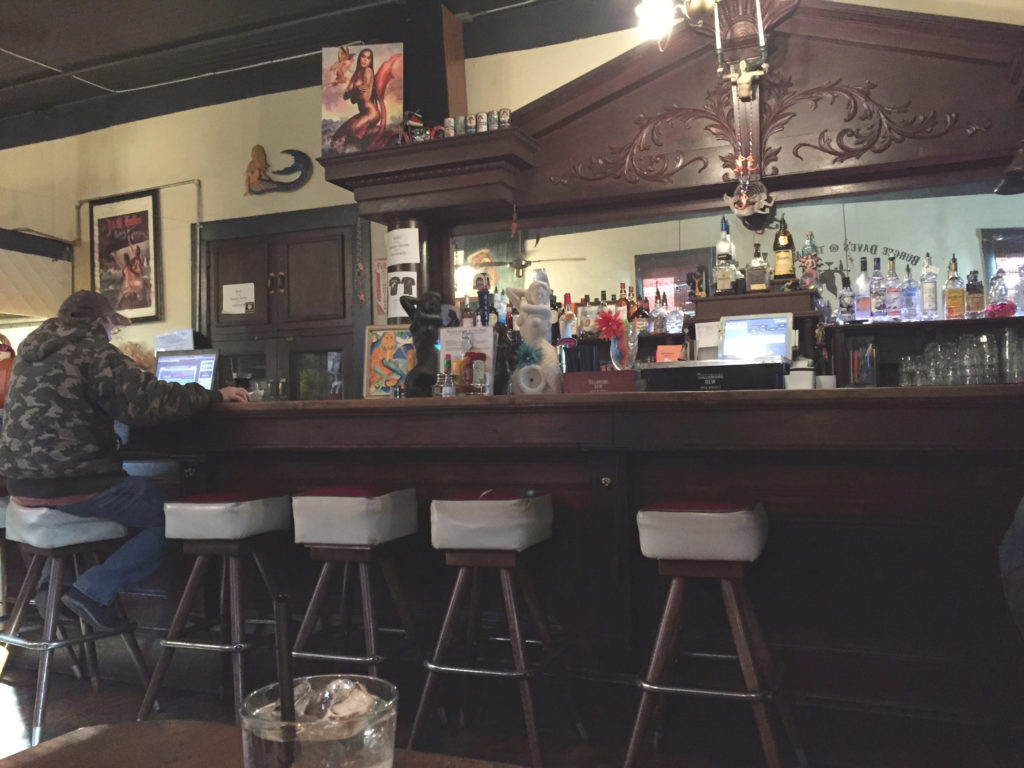 Mermaids?
Yep, there are a lot of mermaids. They are definitely a key ingredient to this place. From decorations on the bar to the bathroom walls, mermaids are everywhere.
How did this spot come to such a small town? The owner, Brian, blames a woman, and a friend back in New York. His unique twist on the concept brings good food and a crazy drink, as well as mermaids, to the mountains.
Crazy drink?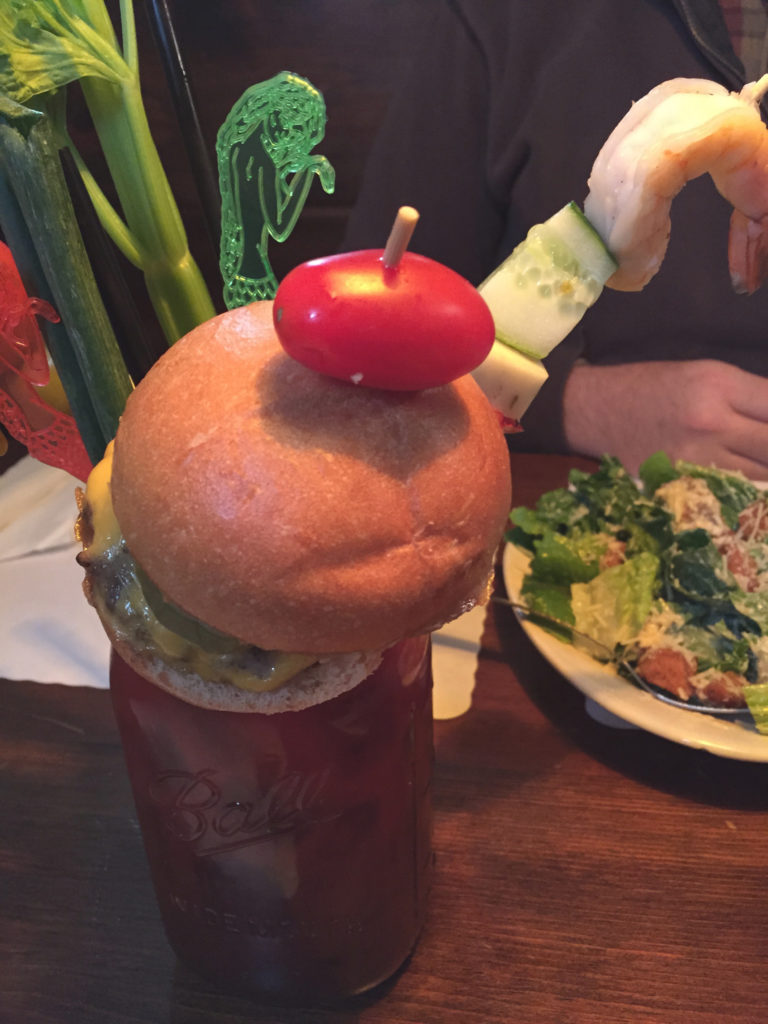 Well, I suppose if you think a 32oz mason jar filled with a Bloody Mary, and topped off with vegetables, shrimp and a bacon cheddar slider is normal then maybe not so crazy. But this "Ultimate Bloody Mary" was like nothing I had ever seen before. Andy, the bravest of souls, took the risk – though as he was driving, he wisely ordered a virgin version of it. With alcohol, or without, you still get the treatment. What's the treatment? It starts with the ringing of the bell which captures the attention of all the patrons. From there, Brian sang out loud and clear that Andy and I were newbies, and the entire bar cheered the announcement of the "Ultimate Bloody Mary." It was quite a production, and a great way to be introduced to the Burgee Dave's community.
Being a very shy person, I would have assumed that this kind of display would have had me hiding under the booth's table. But instead it was actually a lot of fun. We even got a chance to sit and talk with Brian about the business and the mysteries of life that bring us to unexpected places.
Burgee Dave's certainly leaves an impression! I loved it, and I am absolutely adding it to my list of "must visits" the next time we are up in the greater Nevada City area.
Details:
Where: 15315 Cleveland Ave. Camptonville, CA 95922
Hours: Open Thursday through Sunday, 11am-10pm
Dress: Casual