As we suspected, the best Halloween decorations in Los Angeles have returned! They didn't make an appearance in 2021, and we feared that the homeowners had moved and that the decorations were lost to us forever. Luckily, we spotted the pieces being moved into a place a week ago! So, we returned to Crescenda Street in Brentwood Saturday night to see what they had in store for us this year. We were not disappointed; it truly is the best (and FREE) block of Halloween decorations in Los Angeles.
Note: The photos here are only a small handful of what must be more than 100 pieces on display.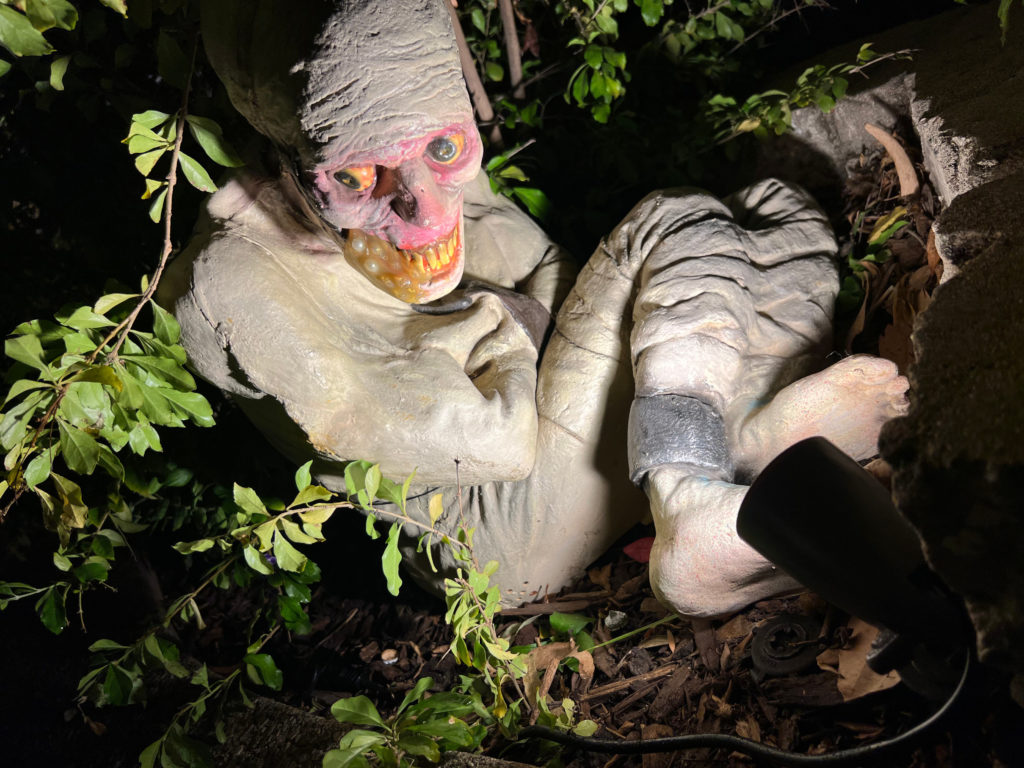 Is There a Theme to the Halloween Decorations?
Beyond the obvious scary, spooky, ghoulishness, I did see many more gruesome clowns. Clowns are already kind of creepy, and Pennywise was the thing of nightmares, so it makes sense.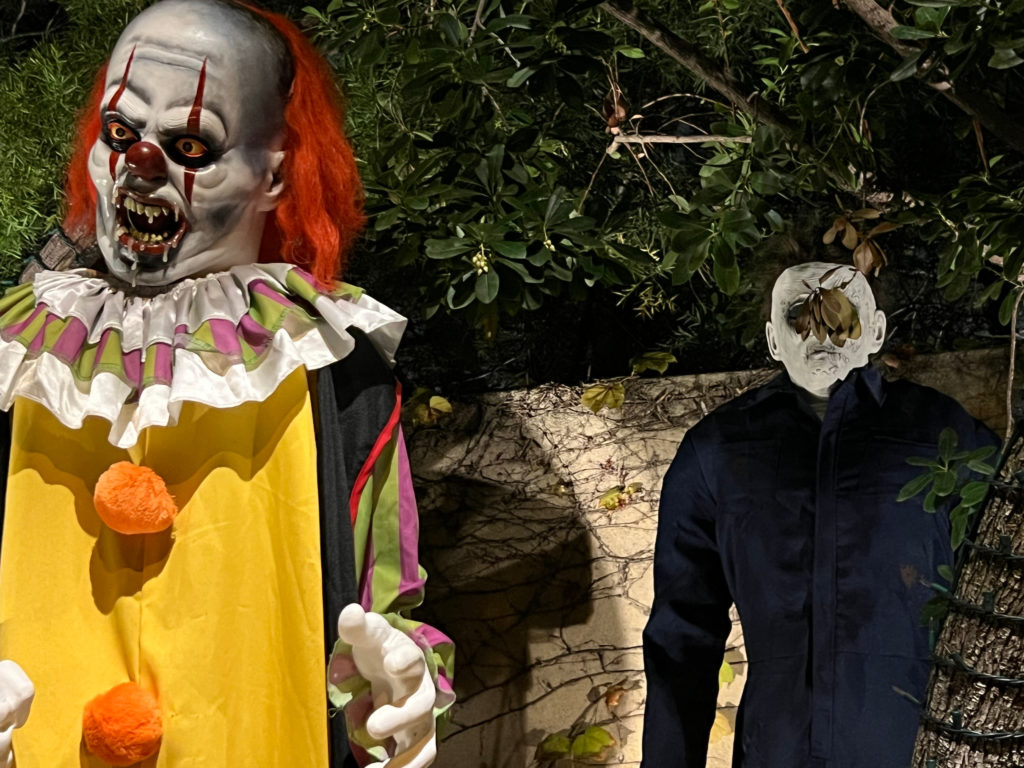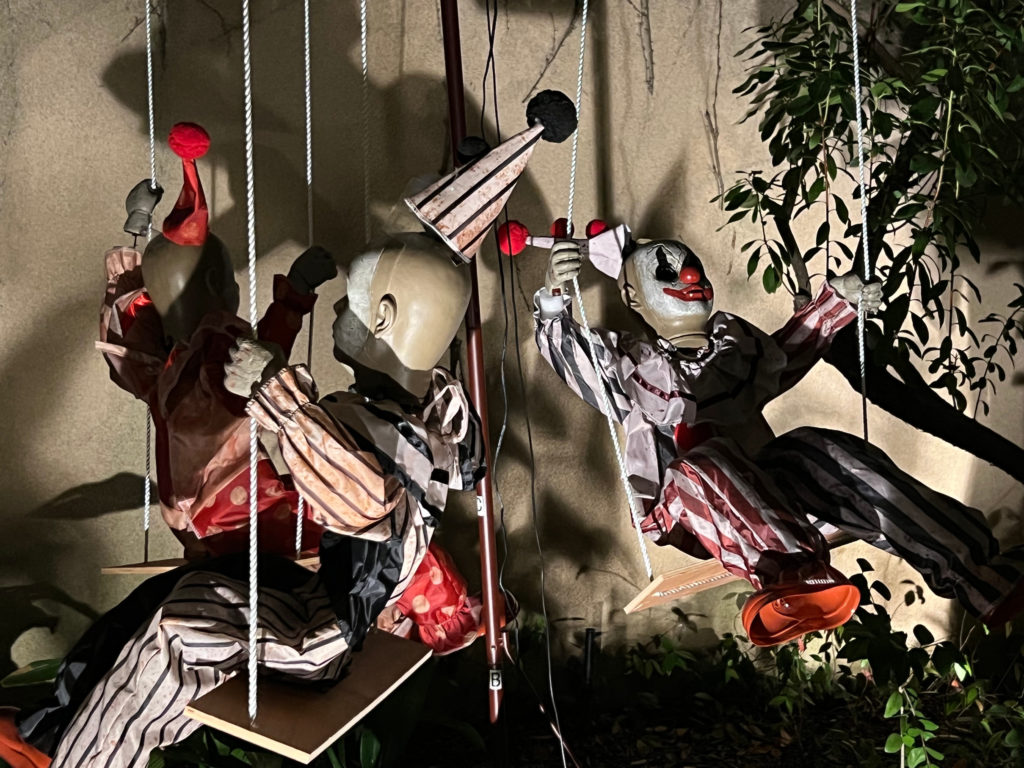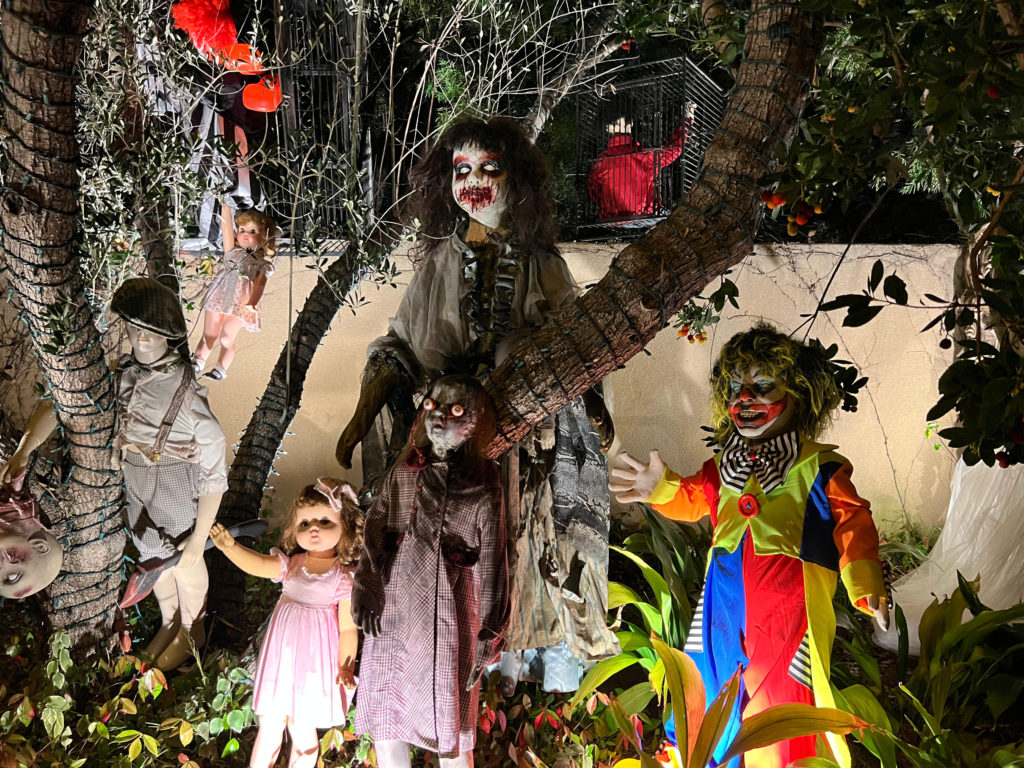 There was also a distinct bend toward creating a "family" history. Old-time photos that looked perfectly normal from one angle and entirely terrifying from another captured our attention. The Exorcist-like scene was back with some truly disturbing refinements, and old-fashioned baby dolls will haunt your dreams after you leave.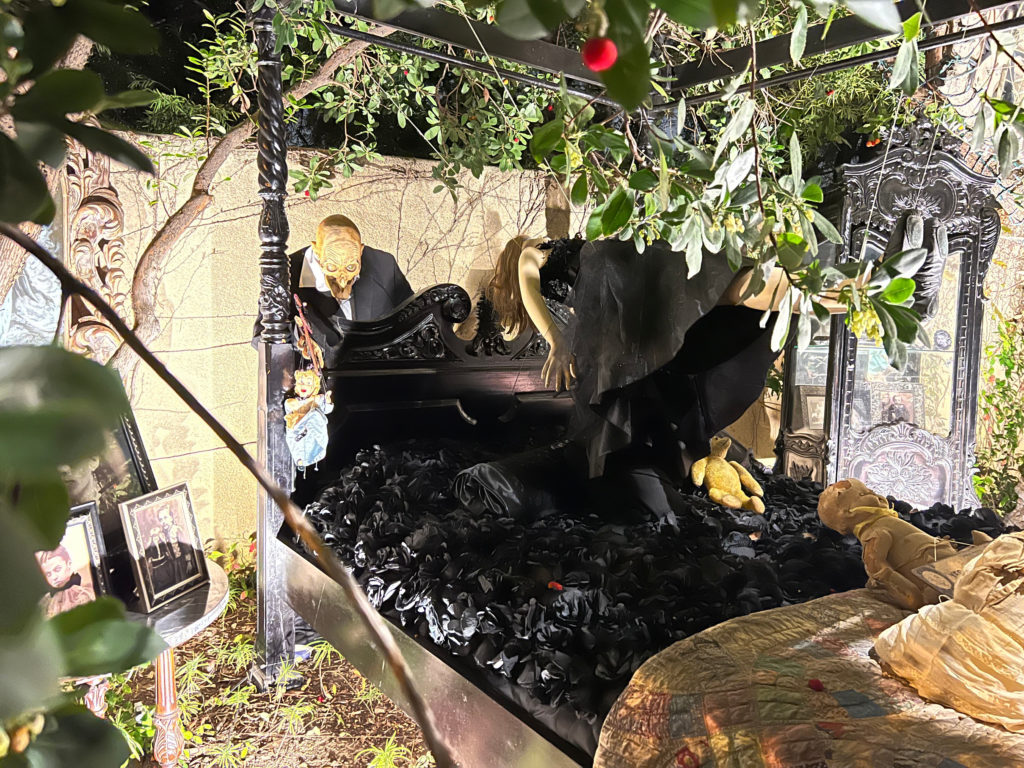 Any Scenes Not To Be Missed?
The family photos are understated horror that I really like, but otherwise, I'd say it's the entire experience that should not be missed rather than one specific scene of terror. Be sure to look below the bushes, up in the trees, and on the walls. Cages are filled with creatures you might miss if you walk the block too quickly.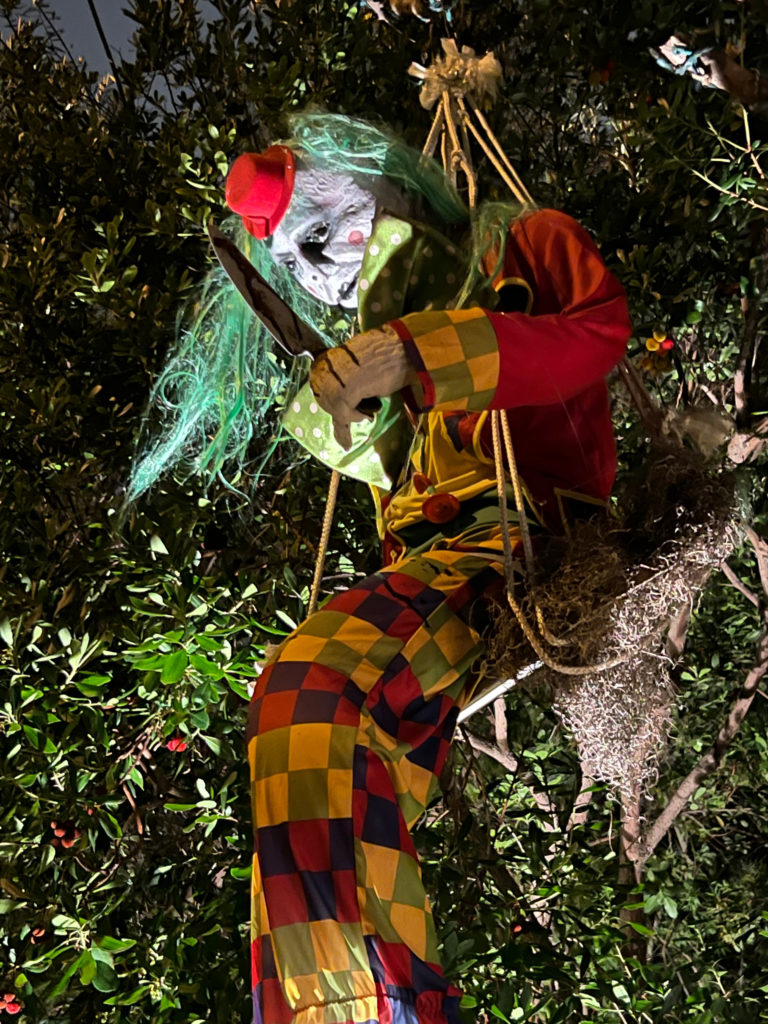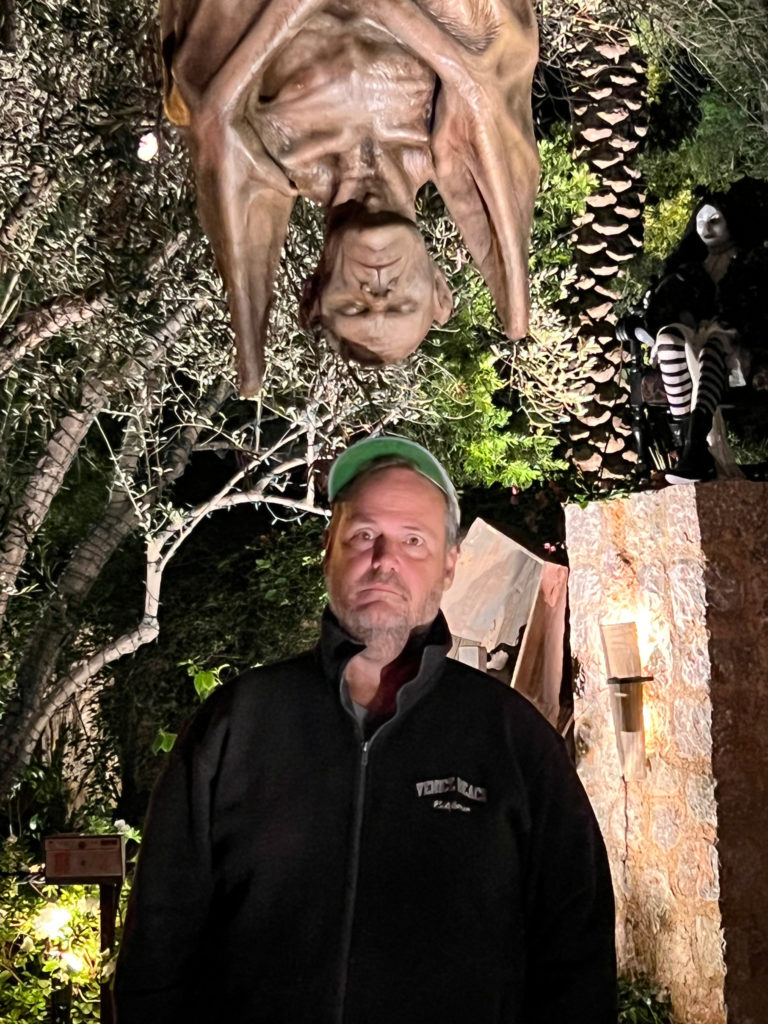 You can click here if you want to see images from previous years.
Any Warnings?
While I do think these are the best Halloween decorations that you can see for free in Los Angeles, I personally wouldn't take young kids there. The scenes are really meant for older teens and adults.
Also, please be mindful of pedestrians if you are driving the block. The displays are lit, but the people crossing the road to see them are not. Likewise, pedestrians, be mindful that this is a neighborhood street. Look for cars, and don't stand in the middle of the road for long periods, even if you are taking the best TikTok video ever. And, yes, there is potential for that here.
As always, don't touch the displays. Don't go beyond the ropes. I'd hate for them to stop decorating because something got damaged. It's clear that a lot of time, effort, and money go into this.
We have always gone before October 31st to see the Halloween decorations, so I have no idea when they will come down. However, I assume they are removed relatively quickly after the holiday. Also, we saw them in the rain last night, so we can confirm that they are up and uncovered no matter the weather. In fact, you might have even more fun as the fog or mist rolls into LA.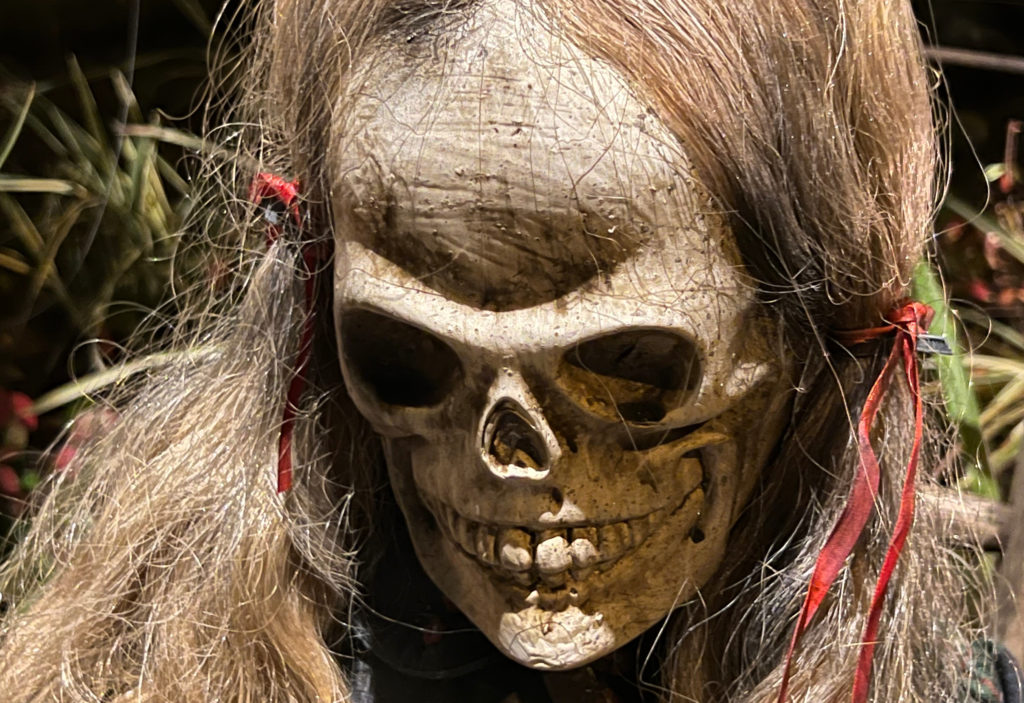 Directions to the Best Halloween Decorations in Los Angeles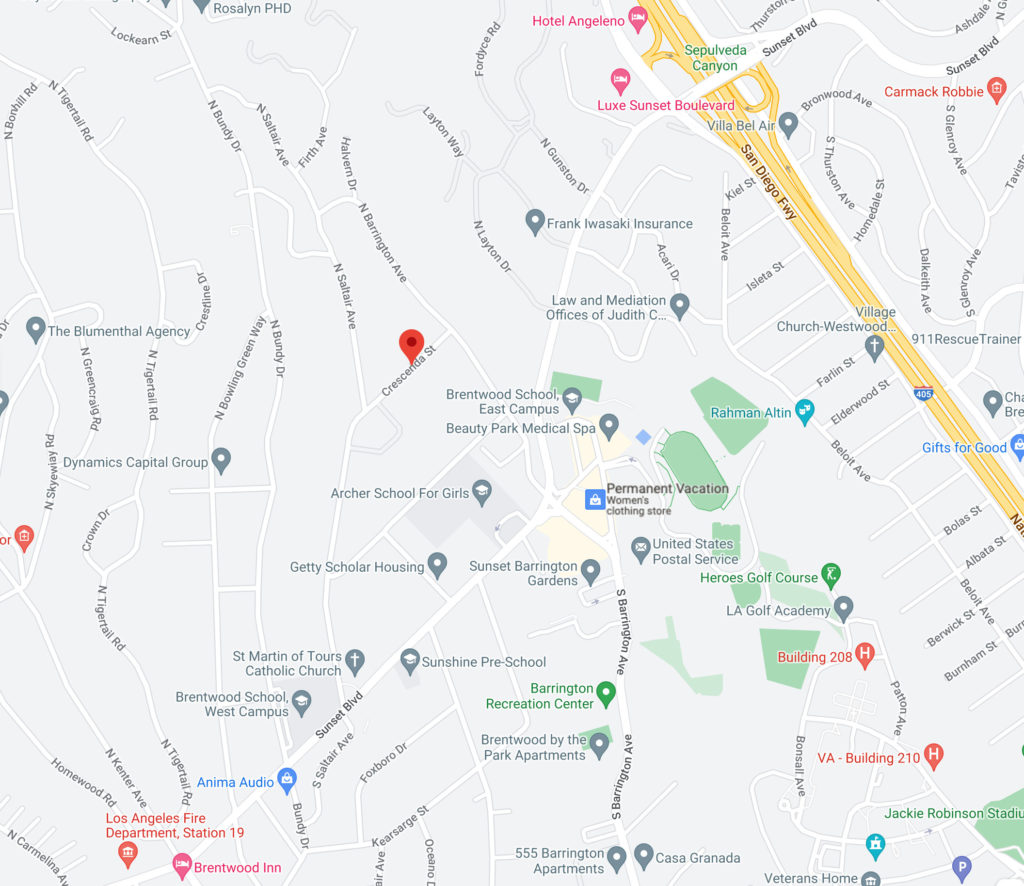 Have fun!